EMW-15 System ·

Source: EMW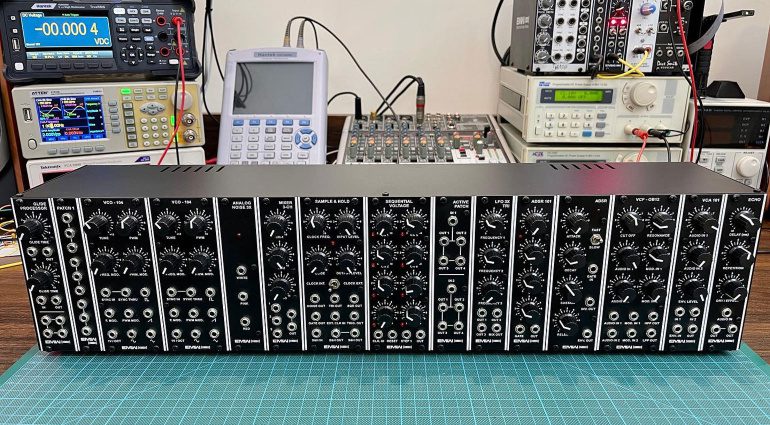 EMW-15 System ·

Source: EMW
Electronic Music Works of Brazil presents its line of modular synthesizers in a new vintage-style System-15 Modular Synthesizer.
EMW-15 system
By taking 15 of its Moog Modular style modules, EMW has put together an attractive and solid sounding modular system.
The System-15 starts with a pair of VCO-164 oscillators with generally mixable waveforms. They then go through an Oberheim-inspired VCF – OB12 with a charging character. There is plenty of modulation available via a pair of ADSR, LFO and Sample & Hold envelopes. Other possibilities are found in the noise generator, the mults and the Glide processor. An 8-step sequential voltage processor provides some sequencing and a very welcome Echo module gives it some playfulness. Everything is in Eurorack format and patchable so imminent.
EMW presents the System-15 both in a single faceplate system with all modules integrated behind the panel and in a row of truly modular modules. The unique front plate system is this impressive corner of a synthesizer with wooden sides and a nicely angled front. The single row version is less intimidating but probably more versatile in that you can swap modules.
No pricing has emerged yet and the System-15 isn't currently listed on the website, so I think we may have grabbed it before they're really ready to go. Sounds good, though, check out this demo.
EMW also offers a wide range of Eurorack modules. The modules, inspired by the classic Moog Modular, seem to cover many interesting features. The dollar price seems quite competitive.